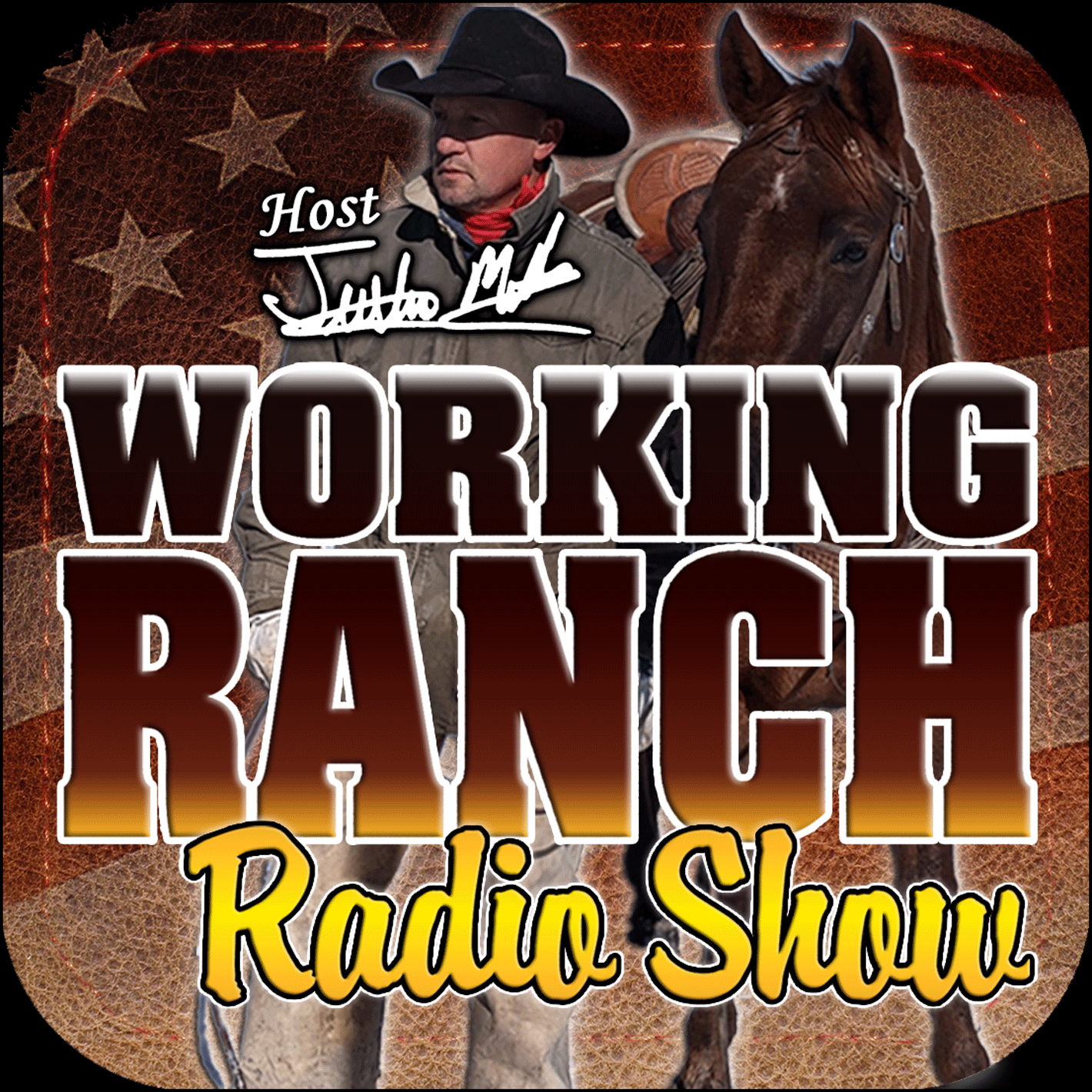 To The Point... on Ranching, Livestock, and Weather across North America. Hosted by Justin Mills, a 4th generation Wyoming cowboy and rancher, with a goal of providing thought provoking information for ranchers that have a desire to be a sustainable and profitable ranching operation. From cows, to land, to people, or technology... issues every ranch deals with. A production of Working Ranch Magazine.
The Working Ranch Podcast is under the umbrella of Working Ranch Magazine, which is the nation's leading media brand that reaches to America's largest commercial and purebred cow/calf producers and stockers.  
The Working Ranch Podcast is hosted by Justin Mills, who owns and operates X Ring Ranch, LLC located near Upton, Wyoming.  Justin was raised on a ranch in NE Wyoming, 10 miles south of the Devil's Tower.  His involvement in FFA during high school led him towards a degree in Agricultural Education from the University of Wyoming.  From there he worked for a company in Eau Claire, WI installing computer systems in veterinary clinics across the United States and Canada.
In 1999 Justin began working as a Marketing Specialist for the Northern Broadcasting System in Billings, Montana.  While there he also moved into the role as an Ag Broadcaster on radio and television with the Northern Ag Network and in 2005 was named the National Association of Farm Broadcasters Horizon Award winner.  
In 2006 Justin was hired to take over the role as the General Manager and CEO of the Northern International Livestock Exposition (NILE) also located in Billings.  The NILE is a non-profit organization that annually produces the NILE Stock Show and Rodeo, the Montana Agri--Trade Exposition, and is host to the oldest and longest running event of the Professional Bull Riders.
The desire to return to the ranch was always present. In 2013 Justin moved back to Wyoming with his family to manage the family's ranch.  Presently, Justin, his wife Myla, and their five children: Ethan (18), Chase (15), Maddie (13), Paige (11), and Olivia (9), live and work on the X Ring Ranch near Upton, WY.  They lease the ranch from Myla's parents and run about 300 head of commercial cows as well as custom graze about 400 head of pairs through the summer and about 1000-1,500 head of sheep year around.